Practice Management
Papyrus Medical Practice Management System provides a complete, web-based, and secure practice management suite that offers robust scheduling, patient office-flow tracking, patient and insurance billing and either paper or electronic claim generation. The financial reporting offers complete visibility into the operational aspects of running your practice. And we are completely integrated with both the Clicktate EHR and ClaimsNET electronic claims clearinghouse.
Our Practice Management System is scalable to handle clinics, large or small practices, and is versatile enough to handle medical or mental health practices.
Some of the features in the Papyrus Medical Practice Management System include:
Scheduler
Display schedules daily or weekly
Make appointments for multiple locations
Resource scheduling
Repeating appointments
Patient Group scheduling
Provider Group scheduling (patient added to mutiple schedules)
Wait List management
Appointment Confirmations
Customizable for each practice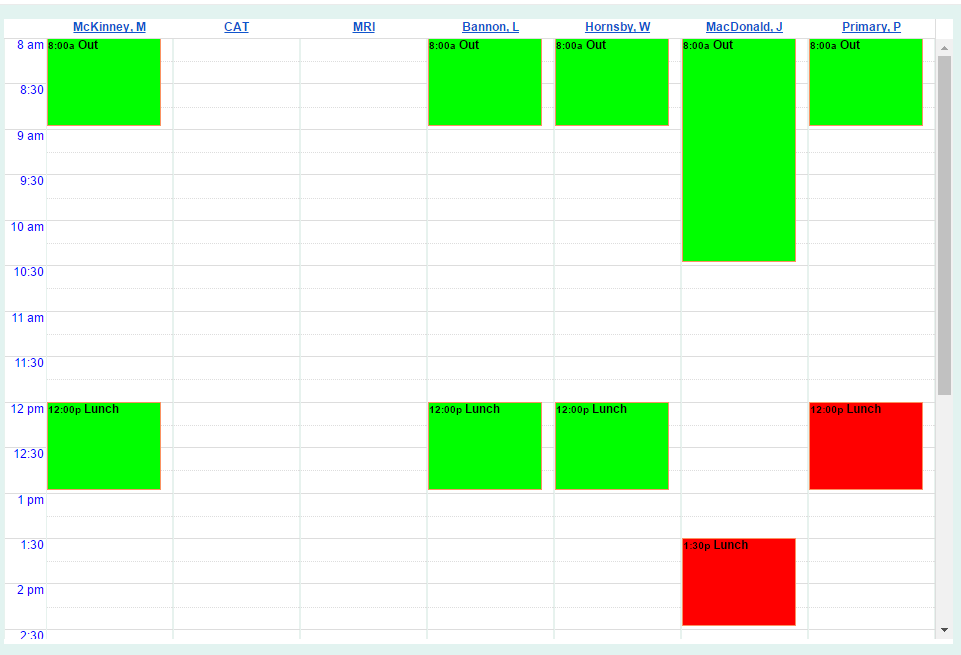 Receptionist / Patient Office-Flow Management
Patient data verification
Patient alerts
Patient movement from Check In thru Check Out
Patient wait time tracking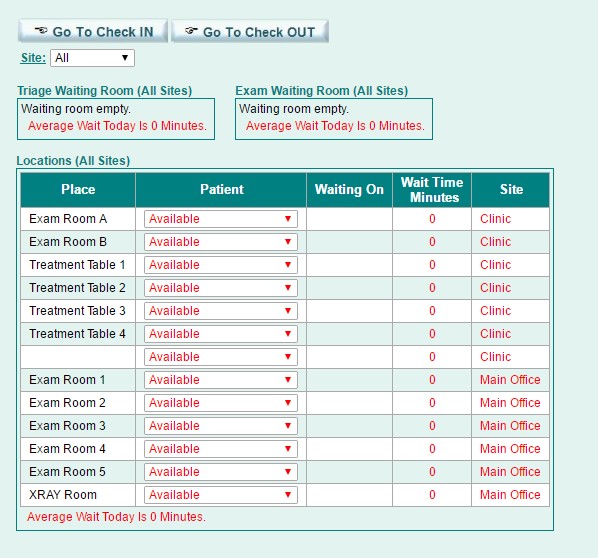 Billing
Supports in-house or billing services

Encounter data automatically flows from EHR

Corrections and rebills
Adjustments and credits
Remittance Reconciliation
Electronic and paper claim generation
Patient Statement generation
Cash Draw reconciliation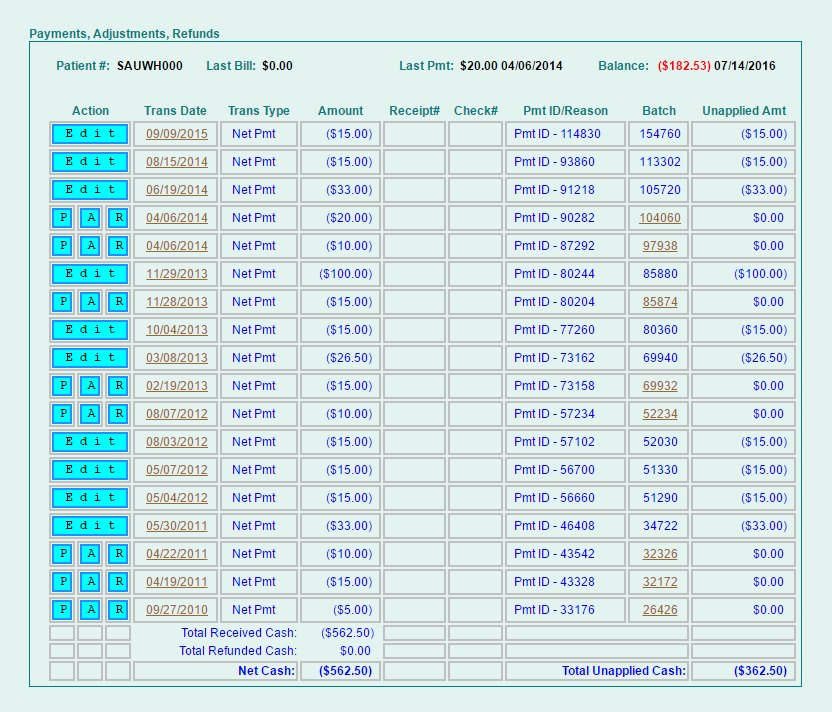 Financial Reporting
All Payments By Provider
Daily Charges By Entry Date
Daily Insurance Payments By Payer
Daily Insurance Payments By Provider
Data Entry Check: Services & Date Differences
Data Entry Count by Encounter & Procedures
Patient Payments Report
Patient Payments By Type Report
Practice Analysis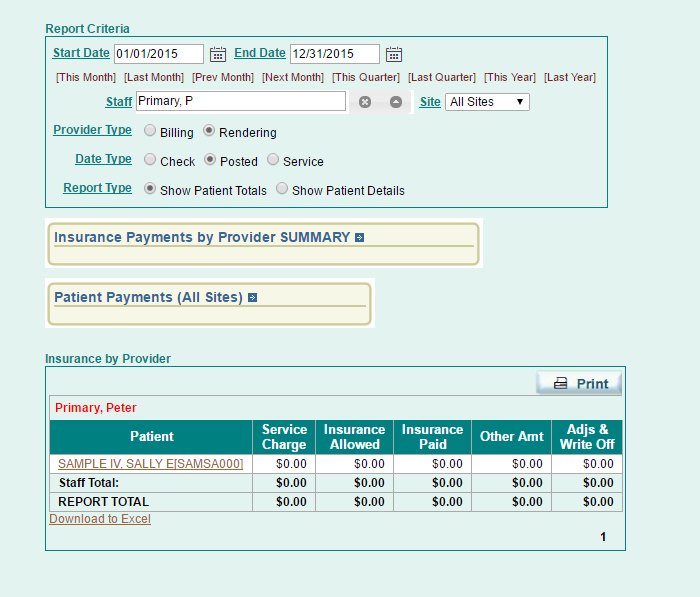 Pricing
Papyrus Suite*
Practice Management System
Clicktate 5.0 EHR
ClaimsNET Clearinghouse
$425
Practice Management System**
Unlimited Patients
Scheduler
Patient Office-Flow
Back Office Billing
Financial Reporting
*Prices quoted include technical support and are per provider per month for a typical small practice. Large practices or corporate clients should contact us for other pricing models.
**Please contact us for separate pricing.
Demos